Our Dedication to a Quality Home Remodeling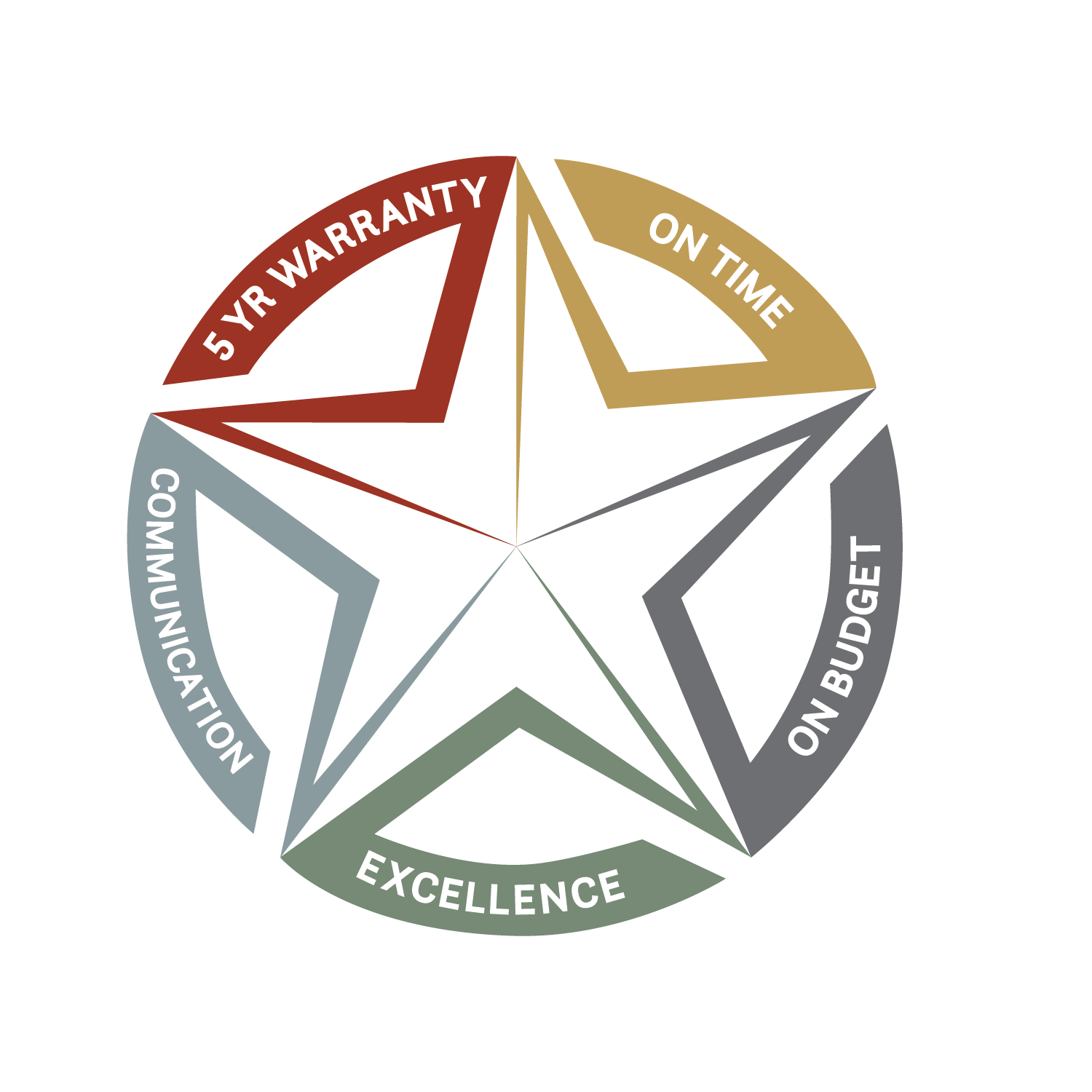 Our Five-Point Promise reflects our dedication to providing you with the best possible remodeling experience.
Our Five-Point Promise reflects our dedication to providing you with the best possible home remodeling experience. It's our privilege to get to know you and work with you to create an upgraded space or build a home that you can enjoy in your current season of life and in each season to come.
Communication
We're eager to hear from you. From our first conversation and in each one thereafter, you can expect a warm, friendly tone and clear interactions focused on keeping you informed. We respond to every voicemail, email and text in hours, not days, and are committed to quality communication before, during and after your project.
In addition, our custom client portal allows you to stay in the loop regarding your remodel from any computer, tablet or smartphone. Through it, you can access the latest information on your project, including photos and regular updates, as well as view, sign and approve documents from anywhere in the world.
Excellence
As an award-winning renovation contractor, it's our privilege to serve you with excellence in every stage as we complete your remodel or build a home custom-designed to suit your needs. Backed by 45 years of experience, our design-build approach provides harmony between design and building that results in a smooth process and a beautiful finished product.
Throughout the renovation process, you can rest assured that we'll care for your home like we would for our own. We take every precaution to protect your space as we work and are committed to leaving your property clean so that all you need to do when we're finished is enjoy your newly remodeled home.
On Time
We take pride in finishing our projects on schedule. Our design-build model prevents unnecessary delays as each stage of your project is handled by a single team that works together to keep your remodel moving ahead as planned. We'll attend to every detail so you can start enjoying your renovated space as soon as possible.
On Budget
We're committed to value, and we'll work with you to identify and adhere to your financial parameters. No matter what the size or scope of your project, we are dedicated to honoring your budget constraints while giving you the best remodeling experience. This includes designing with your budget in mind and ensuring that you're comfortable with every detail before we begin work on your home. And, if unanticipated factors arise, we'll communicate all changes promptly and clearly, keeping you in the driver's seat.
Five-Year Warranty
We're committed to your complete satisfaction with your renovated space, and we stand behind our workmanship with our five-year warranty. We'll follow up with you six months, one year and five years after the completion of your home remodeling project to ensure you're still enjoying your space. While we make every effort to ensure that problems don't arise, you can rest assured that we'll resolve any issues related to our workmanship at no cost to you.
---