Spotlight on the Sunshine Kids
For children fighting cancer, connections with peers who are facing similar struggles can make all the difference. The Sunshine Kids is dedicated to these young people and exists to improve their quality of life by providing positive group activities and emotional support. At KGT Remodeling, we're honored to partner with this organization that's making a positive and powerful impact in the lives of so many young cancer patients in our community, and we want to shine a spotlight on their efforts.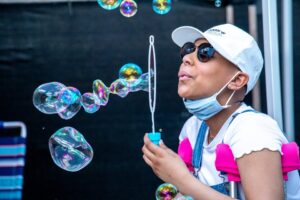 "The impact is priceless on these amazing warriors," says Janet Yon, Senior Manager for the Southeast Region of the Sunshine Kids. "Our goal is simple and specific. We provide the opportunity for kids with cancer to escape the isolation and pain that they are experiencing as a result of their cancer and put them in an atmosphere where they can have fun and build friendships with other kids who are experiencing similar circumstances." She adds, "Doctors tell us that our program is 'the best medicine' to get these kids on the road to recovery."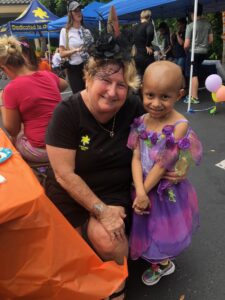 Janet was first introduced to the Sunshine Kids through a fundraising event in 2009, and she was quickly drawn to the organization's mission. The following year, she had the opportunity to plan a fundraising cruise to benefit the organization, and three Sunshine Kids SpokesKids and their parents were able to join the event at sea. As she spent time with these children and their parents that week and learned how their experiences with the Sunshine Kids had impacted their lives, she gained a new understanding of the importance of giving kids battling cancer the opportunity to connect with others who are dealing with the same challenges. "The bond that happens in a very short time is amazing," she says.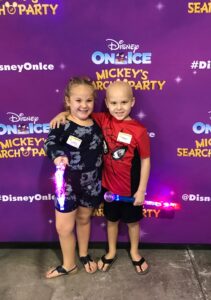 A few months later, Janet and her husband were invited to volunteer at the Sunshine Kids California Fun-Time Fantasy, a weeklong national event for teenagers with cancer from across the United States and Canada. "It changed our lives!" Janet recalls. "I came back to Naples determined to make a difference for the Sunshine Kids Foundation and the courageous kids they serve."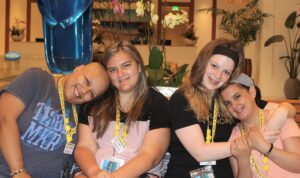 These experiences planted the seeds for the beginning of the Southeastern Region office for the Sunshine Kids Foundation, and Janet began serving as Senior Manager there in 2015. Since then she has continually seen the lasting impact of the Sunshine Kids' programs in the lives of children with cancer. "So often, they come to us experiencing extensive forms of depression," she explains. "Many are withdrawn and feel isolated because of their disease. Getting them together with new friends who understand their emotions and experiences gives them the knowledge that they are not alone. They are able to form a network of friends they can identify with as they battle cancer and build a support system that will last well beyond their cancer diagnosis. … We are proud to say that many of our kids go on to serve their own communities as well as our Foundation as board members, staff, volunteers and supporters working to give back to others in need."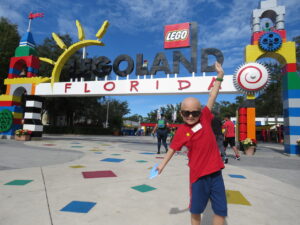 In 2019, The Sunshine Kids Foundation Southeastern Region office alone hosted over 70 events throughout the region and added nearly 120 new young cancer patients to its family. Janet shares, "We are extremely proud of the growth we have experienced since opening the Southeastern Region office ​in 2015, ​making so many positive, life-changing opportunities available for as many children battling cancer and their families as possible."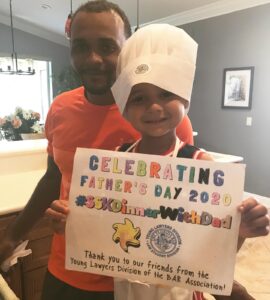 Though COVID-19 has brought necessary changes to the ways this organization serves children fighting cancer, the Sunshine Kids has remained positive. In place of in-person programs, it's been holding a wide variety of virtual activities including cooking and baking classes, scavenger hunts, yoga classes, science classes, arts and crafts projects, Mother's Day and Father's Day events and even online storytelling and meet and greet times with Miss Florida 2020.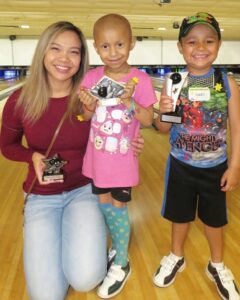 Since March, over 400 Sunshine Kids and more than 200 of their siblings have participated in these virtual events, and the organization is planning numerous other activities in cooperation with partners in the community. KGT Remodeling is happy to be one of those partners and excited to be participating in a new annual event this fall.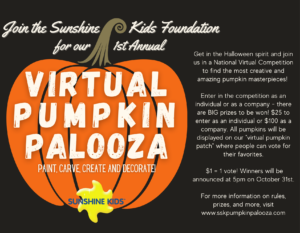 The Sunshine Kids' virtual Pumpkin Palooza, taking place in October, promises to be fun for all ages while benefitting children facing the challenges of cancer. To enter your decorated pumpkin in this online contest, cast a vote or create a fundraising page, visit sskpumpkinpalooza.com.
We're also excited to help spread the word about the Sunshine Kids' handmade fabric mask sale, another way you can support this organization's vital work in our community. Each adjustable-fit mask is reversible, washable and has a pocket insert for a filter—and it helps children with cancer! Order your mask now—for yourself or a local Sunshine Kid.
In a time when it's difficult to hold events like happy hours, golf tournaments and galas, fundraisers like the Pumpkin Palooza and mask sale play an especially vital role in enabling the Sunshine Kids to continue to give young cancer patients opportunities to connect, have fun and celebrate life. Janet is hopeful that the Sunshine Kids can continue to hold creative, enjoyable and exciting virtual events, as well as host a few drive-through parties in coming months. But, she adds, "We look forward to getting back to a somewhat normal world again so the kids can once again be together and we can make a difference and see those beautiful smiles."
To learn more about the Sunshine Kids, visit sunshinekids.org or follow the organization on Facebook.