Three Remodels That Make Home Even More Enjoyable
A desire to make home an even more pleasurable place to be is a primary motivating factor for many homeowners considering renovating their property—and for good reason. The National Association of Realtors found that three-quarters of those who remodel have a greater desire to be in their homes once their project is complete, and the majority expressed increased enjoyment in their homes as well. 
While a whole home renovation typically has the greatest effect in multiplying your satisfaction with your property, updates to specific areas, including your kitchen, bathroom and outdoor living space, can also make a huge impact in your daily enjoyment of your home. These projects can dramatically increase function and beauty—two major components that help a house be a welcoming home.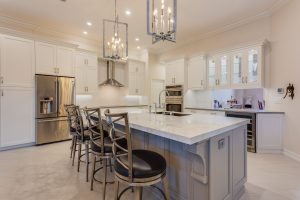 1. Kitchen Upgrades
It's not surprising that updating the heart of your home can dramatically drive up your enjoyment. Having a cooking space that fits your style—whether minimalistic or loaded with bells and whistles—will continually make preparing meals and entertaining easier and more pleasurable. From upgrading your cabinets, counters and tile to completely overhauling layout and flow, a kitchen renovation is a solid investment that will pay off with every meal you prepare and every moment you share with loved ones.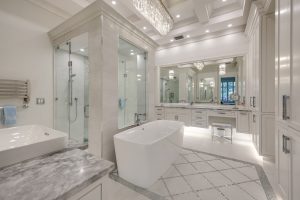 2. Bathroom Remodels
It's hard to underestimate the benefits of functional and beautiful bathroom! Few remodels do as much to improve your daily life as an upgrade to the space where you get ready for your day and wind down at night. A bathroom remodel can provide you with a serene setting to soak away your cares or an energizing space that enables you to look and feel your best. From private, spa-like retreats to bathrooms that streamline your household's morning routine, an update to this room is sure to increase your satisfaction with your home.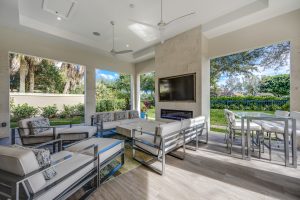 3. Adding Outdoor Living Space
Lanais and outdoor kitchens invite relaxation and fun, and adding one to your property is an excellent way to make your home a place where you can readily unwind and socialize. Giving your house outdoor living space will pay off in the many meals you'll share with friends and family in the fresh air and the countless hours you'll spend taking it easy after a long day. Whether your outdoor addition is centered around a pool or cooking space (or both), you can be sure it will dramatically increase your enjoyment of your property and set the stage for making memories. 
As a bonus, many of the renovations that bring homeowners the biggest boost in the enjoyment of their homes are also high on the list of things potential buyers look for. In turn, these upgrades can significantly increase not only the beauty and functionality of your property, but the value of it as well. According to the Remodeling 2019 Cost vs. Value Report (www.costvsvalue.com)* for Naples, bathroom and kitchen remodels are some of the projects with the biggest payoff. And, they're especially worthwhile in our local area, providing more value for the cost here than the national average.
Regardless of whether you're remodeling with an eye on eventual resale or are purely looking to make your home a more desirable place to be, our team of professionals at KGT Builders is eager to work with you to increase the beauty and functionality of your property through a whole home renovation, addition or upgrade. We'll listen to your desires and concerns and then help you invest in your enjoyment of your home in a way that's a good fit for your budget and your priorities. Contact us today to get started!
*© 2019 Hanley Wood Media Inc. Complete data from the Remodeling
2019 Cost vs. Value Report can be downloaded free at www.costvsvalue.com.