Five Factors to Consider When Remodeling a Home Gym
Like the office, the classroom and the movie theater, the fitness center has come home. Home gyms have been increasing in popularity for several years, and as health precautions have pushed us out of many public spaces, home-based fitness has become an even more important part of staying healthy and practicing self-care.
Whether you're a diehard fitness buff or just want to combat the "quarantine 15," adding or remodeling a home gym allows you to work out in safety no matter what's happening beyond its four walls. If you're thinking about renovating, consider converting an existing area into a space dedicated to fitness. That spare bedroom or rarely-used den could become a room that helps you reach your wellness goals—and maybe even inspires you to set a few new ones. Below are five things to consider when adding or remodeling a home fitness room.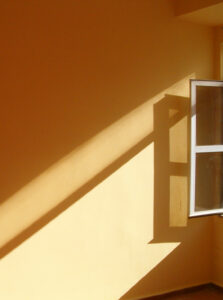 1. Consider Color Strategically
Do you want your home wellness space to have a calming vibe or an invigorating energy? The color you choose for the walls and décor can help you set the tone for your workout, and selecting wisely could assist you in reaching your fitness goals. For instance, a soothing blue or muted green creates a relaxing feel that could make it easier to quiet your mind during your yoga or meditation practice, while a stimulating yellow or orange could provide the boost you need to go the extra mile at the end of a cardio session.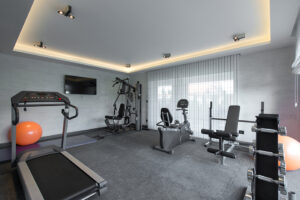 2. Let Lighting Set the Mood
Like color, lighting also plays a big role in the mood of a room. A room that's brightly lit can energize you before a workout, while one that's illuminated with mood lighting can invite you in and promote focus and relaxation. When planning your wellness space, consider the types of activities you'll do most in that room, and chose built-in lighting and lamps that will create an environment that's conducive to your workout. And, don't forget about windows, skylights and even mirrors as sources of light, and factor them in when thinking about the lighting in your new space.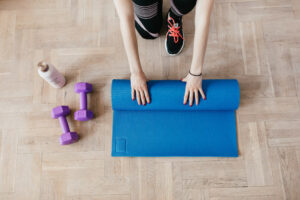 3. Factor in Flooring
Gym floors take a beating. But, the right flooring can help prevent your body from taking a beating as well. Shock-absorbent options provide comfort during floor work and protect your joints, especially during high-impact routines; and non-slip finishes help keep your footing sure whether you're powerlifting or learning new choreography in a virtual class. An experienced remodeler can help you choose flooring that's a good match for your favored workout and that fits with the feel of the room.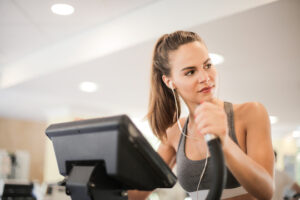 4. Incorporate Technology
Those seeking to get or stay fit at home have more options than ever. From mirrors that provide interactive workouts to virtual spinning classes that allow you to ride and race with others across the country, fitness-focused advances in technology allow you to track your progress like never before and participate in a plethora of workouts without setting foot outside your front door. But, even if you favor old-school exercise, a little tech like a built-in sound system and a TV to help your exercise time fly by could give your gym time a boost. So, when planning your space, don't forget to think about how you want to incorporate technology—whether you want a space with the latest connected equipment or one where you can escape screens and pings.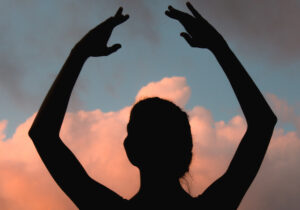 5. Design for You
A home gym is your gym—and accordingly, it should fit the ways you pursue wellness. Think outside the box of what a fitness area "should" include, and consider what would make working out more of a joy (or at least less of a drudgery) for you. For instance, if you're not a fan of strength training but are energized by ballet, skip the weight set and install a barre and mirrors instead.
Be sure to consider not only the type of workout you'd like to do, but also the little extras that would motivate you to get moving. If knowing an icy beverage awaits you helps you push through your routine, think about including a refrigerator where you can keep cold refreshment close at hand. Or, if you look forward to a good stretch after a hard session, include space where you can spread out and loosen up. 
No matter what your ideal home fitness room includes, our professional design-build team here at KGT Builders is eager to make your vision a reality. We'll work with you to create a custom design that suits the way you want to work out and inspires you to greater wellness. Contact us today to schedule your complimentary no-touch consultation!